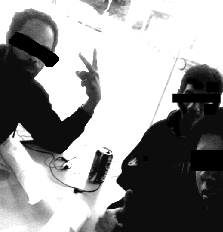 We acknowledge our existence on land occupied by genocidal force and see prison abolition as one of the many starting points towards decolonisation and liberation.

Dedicated to the prisoners I've worked and struggled alongside with over the past five years, many of whom have suffered irreversible life-shattering trauma on the inside, some of whom have been killed in custody either by others or from their own hands.
And to Barry, who is still inside. His crimes: inter-generational trauma, fetal alcohol syndrome, poverty, loss of family and culture, homelessness, grief and trauma from his experiences in prison and the self-medicating alcoholism once he was released (and the revolving door which put him back inside).